The Alison Group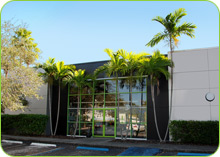 Vacuum Formed
Vacuum Formed or Vac—Form, is a type of molding or theromoforming, in which thin plastic is heated and sucked or stretched onto or into a single-surface mold, and held against the mold by applying vacuum between the mold surface and the sheet. Vacuum Forming allows for depth in signs giving a 3 dimensional look and feel.
Vacuum Forming can be used for signs and displays.
See samples of Vacuum Forming.