The Alison Group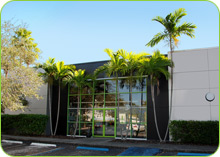 Point Of Purchase
Point Of Purchase (POP) or Point Of Sale (POS) are materials, usually printed, that is designed to attract shopper attention, and stimulate a purchase, at the retail store. These items also support a larger advertising campaign.
Point of purchase displays reach the customer at the point of purchase including supermarkets, drug stores, and department stores. These displays can be permanent or temporary and display or hold the product being sold such as sunglasses, make-up, wine, chips, water, beer, gum, or perfume.
See samples of our Point Of Purchase Displays.