The Alison Group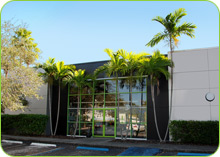 About The Alison Group - History:
The year was 1915 when Arthur Stern founded the Adams Manufacturing Company in a small warehouse in Philadelphia. He was one of the pioneers in what is now known as the Ad Specialty Industry. In the early 1950s, Denny Schweiger was hired as a sales representative and after working for almost a decade for Adams moved to Miami, Florida and in 1959 founded The Alison Company. The company grew and in 1998 the name was changed to The Alison Group by Denny's sons who continue to run the company today. Larry Schweiger is the President and his brother Jeff Schweiger is the Vice President.
Denny started The Alison Company by selling decals. He established a successful relationship with his clients and realized that their needs went far beyond decals. Being a very hard working and resourceful individual, Denny expanded his scope of manufacturing relationships, and began to provide many other products. By doing this, he realized that he was not only providing additional products, but also more importantly, providing a valued service to all his clients. His keen insight by offering quality products at the best possible price with outstanding service, continues to be the foundation for The Alison Group today.
The Alison Group has been growing successfully for the past 4 decades going from a one-man operation to having a national sales force. Our team still sells decals in addition to also offering a source for valued services such as point of purchase displays, sales promotion materials, premiums, gift with purchase (GWP), packaging, product design, production management, fulfillment, distribution logistics.
We invite you to explore our Company, our products, and our services. We are motivated to ensure your satisfaction because the onus is on our back; we take ownership of every project, and oversee them cradle to grave.
The next time your company has an idea for a promotion or Ad campaign, contact the experienced professionals at The Alison Group who still believe that great service at a competitive price makes for a long lasting relationship.
Design
We can design and create your full corporate identity from your displays and promotional materials to logos, brochures, web sites and signage.
3D Modeling
Our unique design team provides our clients with state of the art 3-D designs. We offer these designs not only from a creative but also a manufacturing viewpoint. They are so realistic that you will think they are photos.
Project Management
We follow the job through concept, design, prototyping, quoting, manufacturing, packing, and drop shipping, to insure quality and on time delivery.
Overseas Procurement
We have an office directly in Taiwan that works with China and the surrounding countries. We can source any type of product from the small premium item to the large point of purchase display.
Warehousing
We maintain a warehouse for inventory control with our continued POS progam business. We can also pick and pack and drop ship.
Distribution Logistics
The Alison Group can provide shipping throughout the United States and the world either to one location or dropship to multiple locations.
Fulfillment
We can handle all types of unique packing, collating, labeling, gluing, for both small premium items to large displays.