The Alison Group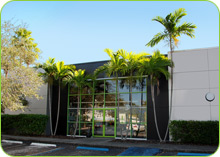 Base Wrap
Base Wrap, also knowned as Corobuff or Case Wrap is designed to wrap-around and decorate or conceal a case stack, pallet or the base of a display case in order to make it more attractive and attention-getting.
Base Wraps are printed with repeating graphics using flexographic presses printing up to 6 colors on continuous rolls. Base Wrap come in a variety of sizes and can be perforated to meet any need you require.

Base Wrap can be made from many different types of materials such as corrugate, paper, poly, vinyl and tyvek.
Roll banners are great for outdoor promotional events, sporting events, and concerts as these are usually made from poly that will not get damaged by the rain.
See samples of Base Wrap