The Alison Group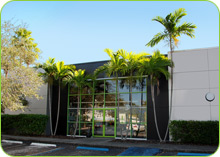 Sales Promotion Materials
Sales Promotion Materials
Tap Handles
Pictures:
Tap Handles are not just something used to pour beer – no. Custom Tap Handles are like a billboard for your brand right in front of the most important person in the world – your customer who is deciding what beer they want. With an impressive, bold, beautiful and unique custom tap handle this is the best form of advertising you can ask for right at the point of decision.
At The Alison Group, we have worked over 50 years with our customers to design and produce the best quality tap handle within your budget. We know how to be unique, different and to stand out in the forest of tap handles at the bar.
The Alison Group can design and produce any custom tap handle you can dream up to give you that one-of-a-kind look you desire. Tap handles can be produced out of a variety of materials from ceramic, wood, acrylic, epoxy, metal, resin and polyurethane, bamboo, etc.
With both domestic and overseas production facilities, our team handles every aspect of the manufacturing process to provide our customers with highly competitive pricing with the best customer service.
Thank you for your interest in The Alison Group. We look forward to having the opportunity to demonstrate our tap handle capabilities on your behalf, and to the mutually beneficial relationship that follows.
---
Alison Group Line of Products