The Alison Group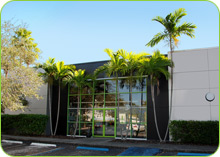 Sales Promotion Materials
Sales Promotion Materials
Custom A-Frame Beer Signs
Pictures:
At The Alison Group, we can produce many different types of custom beer chalkboard signs and custom beer sidewalk A-frame signs. Custom beer A-Frame signs have a great visibility on the street when you drive by an establishment or walk by. The custom beer A-Frame signs can be made from all wood or a combination of materials like steel, aluminum or galvanized metal. We are able to screen print a brewery graphic directly on the chalkboard or have your brewery printed or engraved on the wood frame around the sign.
We can also add LED lights and can even use solar power. Custom beer A-Frame signs are engineered for the outdoors and must be durable to withstand the elements – keeping in mind that on very windy days you should put sand bags on your A-Frame or bring it indoors. Custom beer chalkboard can be a simple wood framed chalkboard sign or an elaborate beer chalkboard sign with tile, metal or LED lights.
The process is simple for a custom beer A-Frame sign or chalkboard – once you contact a sales representative at Alison we will get your direction, size perimeters, and any art or design elements that we need to incorporate into our design. We will then have one of our very talented and experienced designers work on a custom 3D rendering of your beer A-Frame sign that looks real to life. Once this A-Frame beer sign rendering is approved, we will proceed with a prototype for your review. Custom beer A-Frame signs or Chalkboards are great promotional products for your beer brand, so contact Alison today to learn how we can help!
---
Alison Group Line of Products