The Alison Group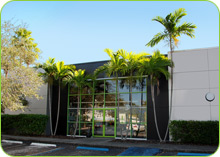 Know Your Banners
Know Your Banners:
Banners are everywhere. You can't leave your house without seeing one – on the fence of a construction project, at the football stadium, at your local fast food restaurant, at the auto dealership, your local bar and even your church. Banners are a great way to advertise your product, promotion or sale.
When getting a quote on a banner what do you look for? There are many parameters to consider. Quantity, size, colors, finish, and material.
Quantity: This is key and determines method of printing your banner, that is, if your quantity is low then your banners will be printed digital. However, if your quantity is high your printing may be screen printed, in-line screen printed, litho printed or even flexo printed.
Size: The larger the banner the more square footage of material used and therefore the higher the cost. Also, a very large banner say 4' x 12' can only be printed screen or digital and a litho press is not large enough to print this size.
Imprint Colors: By rule of thumb the more colors the higher the cost. However, by nature, digital is 4 color process so if the quantity is low it will be digital.
Finish: For finishing banners you have pockets, hemming, grommets, wind vents and ropes.
Material: There are many different types of materials; poly and vinyl are perfect for outdoors. Other materials such as satin, poplin, or other fabrics are for indoors.
Sales Promotion Materials
Point of Purchase Displays
Banners