The Alison Group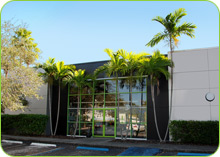 About Custom Tap Handles
Tap Handles come in various shapes and sizes. You desire the best possible product recognition for your brand to attract customers and get them to notice your tap handle and order your brew. Your tap handle is your image, and sometimes your only point of sale or promotional piece to reach the customer, and therefore your tap handle must be exceptional.
When designing a tap handle you have many choices of materials to work with to give you that custom look you desire. Materials such as ceramic, wood, acrylic, epoxy, metal, resin and polyurethane, and bamboo are just some of the materials that can give your tap handle the uniqueness you need.
Wood can be carved, routed, screenprinted or sandblasted. Acrylic tap handles can be molded into any shape and have items inserted inside. Resin is a most amazing material as it can be molded, shaped and colored to give you amazing reproduction. You need to keep in mind the size and also the weight. If a tap handle is to large it will fall over and not stay upright. If the tap handle is to large it will not fit - that is, there are many taps side by side at the bar so you need to keep size in mind.
For a custom tap handle you should have a quantity of at least 100 or more. Although tap handles can be custom made at smaller quantities the cost then to be larger. Also, if molds or tooling is requires it can be amortized better into larger quantities.
Tap handles can be made domestic or overseas. Quantities of 250 to 500 or more are usually needed for these factories. If time allows, usually 60-90 days, you can achieve a beautiful tap handle for a much lower cost in China.
See more about Custom Tap Handles.
Sales Promotion Materials
Point of Purchase Displays
Banners