The Alison Group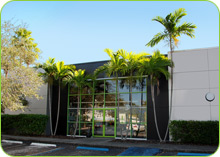 How to Choose Great Promotional Products
In today's competitive world of business, it seems like everyone is looking for new and clever ways to capture the purchasing public's attention. Who can blame them? There seems to be a spending epidemic going on and, to date, there is no end in sight. There is just not an adult segment of society that is willing to part with their dollars, but there is also a huge group known as adolescent and teen spenders that spend literally millions of dollars every year. It makes sense that company's and businesses are looking to be in the forefront of everyone's buying view. It has also become a great tool to use promotional items to help gain this attention.

Promotional Products are a tried and true technique that helps marketers capture the interest of the public mainstream. This large group of spenders is so inundated with purchasing options that it is the savvy entrepreneur that uses promotional items to help himself or herself become more widely known. There are many reliable promotional products businesses that are ready and willing to help with the selection of just the right promotional gifts to fit one's needs.

When thinking about using promotional products, it is very important to keep in mind the specifics of what type of message you wish to send out about your business, group, organization or company. What kind of image you are trying to create will depend a lot on the selection of your particular promotional item. If you desire to be represented as a group who values dual concepts, you may want to go with a promotional product that incorporates a novelty along with the general use of the product. For instance, if you decide to use a promotional key chain, you could also have it made to include a flashlight, clock or calendar. This sends the message that you are a company that will go that extra mile to serve their customer base.

If you are not overly concerned with the promotional product budget, you could opt to go with a higher quality and cost item such as an umbrella or upscale tote bag and send the message that you rate superiority and value in the items that represent your company. These items could carry your business name or logo and remind the clients each time that they use them what a great company you are.

Promotional products can go a long way in getting the word out about you and the services you have to offer. If you are a participant in a trade show, giving away a promotional item would greatly improve the chances that you and your company will be remembered at a later date. If you would invest in a promotional tee shirt, look at the opportunities you are creating for your message to be worn on a literal walking billboard. That is a lot of return for the investment!

The next time you want to spread the word about you, your group or your business, don't forget to consider using promotional products to help you do this. They work!
Sales Promotion Materials
Point of Purchase Displays
Banners