The Alison Group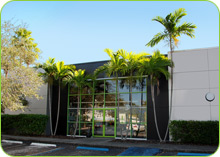 Signs
Custom LED Beer Signs
Pictures:
When it comes to custom LED beer signs or custom illuminated neon beer signs, we have you covered. At Alison, we can design and produce many types of custom neon or LED beer signs to fit your budget. Neon signs have been around for many years and are the benchmark due to the cool glow and bright colors that are very dramatic at night. You see custom neon beer signs in every bar, convince store, and restaurant throughout the world – they are not hard to miss. Neon signs are very bright and stand out. However the drawbacks are they are expensive and break easy as you have neon tubes made from thin glass filled with rarefied neon or other gasses.
As an option to neon beer signs are the neo-neons. These sign are printed on vacuum formed plastic using bright inks and are formed to look like neon tubes. They are far less costly than neon and are more durable. However, they are not as dramatic as traditional neon but are not a bad option. Custom LED beer signs have become one of the hottest movers in the marketplace today. LED signs are cost effective, durable, bright and have the ability to do custom treatments like wood or metal.
The process is simple for a custom LED or neon beer sign. Once you contact a sales representative at Alison, we will get your direction, size perimeters, and any art or design elements that we need to incorporate into our design. We will then have one of our very talented and experienced designers work on a custom 3D rendering of your neon or LED sign that looks real to life. Once this Neon or LED beer sign rendering is approved, we will proceed with a prototype for your review. Custom LED or Neon beer signs are among the most-recognizable promotional products for your beer brand, so contact Alison today to learn how we can help!
---
Alison Group Line of Products