The Alison Group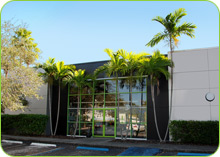 Printing
Litho Printing
Pictures:
For almost 50 years The Alison Group has been working with our customers to deliver the best quality Litho Printing available, while maintaining what we feel is the most important part of a relationship – customer service. Your Litho Printing is your image, and must be exceptional, eye catching and be produced to last.

The Alison Group can design and produce a custrom Litho Printed material you need to give you that one-of-a-kind look you desire. We can Litho Print using a small 14" x 20" press for those small jobs up to large a large 81" press. We can do it all and custom fit your litho printing needs to our press to make sure you get the best possible value
Give the professionals at The Alison Group an opportunity to work on your next Litho Printed project – you wont be disappointed. The photos exhibited are of some custom Litho Printing that we have manufactured in the past. It is our hope that these photos give you a good understanding of our capabilities.
---
Alison Group Line of Products