The Alison Group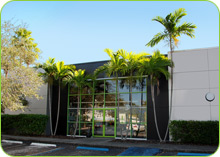 Packaging
Gift Card Packaging
Pictures:
For almost 50 years The Alison Group has been working with our customers to deliver the best quality secure gift card packaging available, while maintaining what we feel is the most important part of a relationship – customer service.

You desire the most secure gift card packaging available in the marketplace. Whether you need a Visa, MasterCard, Discover or American Express secure gift card package, we have all the certifications.

The Alison Group can design and produce any type of gift card and ultra secure gift card packaging to give you that one-of-a-kind look you desire. We can print on recycled, FSC, or foil stocks and can print up to 6 colors inline with UV capabilities and offline hot stamping. We can ink jet a barcode or encode on a mag stripe.

Give the professionals at The Alison Group an opportunity to work on your next secure gift card packaging project – you wont be disappointed.

The photos exhibited are of secure gift card packaging and non-secure credit card packaging that we have manufactured in the past. It is our hope that these photos give you a good understanding of our capabilities.

---
Alison Group Line of Products