The Alison Group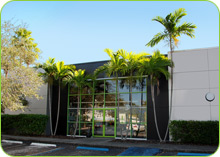 Digital Media & Web Design
Digital Media & Web Design
Digital Media
Pictures:
For almost 50 years The Alison Group has been working with our customers to deliver the best quality custom products available, while maintaining what we feel is the most important part of a relationship – customer service.

You desire the best possible product recognition for your brand to attract customers and get them to notice your product and our Digital Media Device. Your custom video animation is your image, and sometimes your only point of sale or promotional piece to reach the customer.
Deliver your Digital Media message to your target audience using advanced patented technology at the POS level.
• Automatically detects consumers and delivers advertising message.
• Stores up to 60 seconds of QVGA quality video and plays it back on a 3.6" TFT screen.
• Content easily updated via SD Card or computer's USB.
• Battery operated – placed anywhere in store with no power wiring required.
• Tamper resistant design is easy to install.
• Custom programs available exclusively from The Alison Group.
• Full tracking capabilities
• Patented AGC (Automatic Gain Control) Technology measures ambient noise levels and plays back at the appropriate volume.
Click for additional links on our digital media devise, digital media player, or on shelf video.


---
Alison Group Line of Products