The Alison Group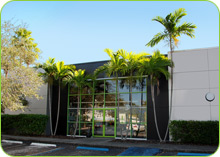 Child Proof Bags
Pictures:
Child Resistant Reclosable Easy Open (CRREO) pouch –
The 7"x6" pouch. Originally developed and patented in 1994
and revised in 2003, this pouch has gone through exhaustive
testing with children and adults under the testing requirements
of the Poison Prevention Packaging Act and has been
approved by the CPSC and EPA under the classification of
ASTM D3475-08, Type XIA.
It features a patented system utilizing a pinch and slide design
which is difficult for children but very easy to open for adults.
The CRREO pouch has been used across the world for clinical
drug studies as well as for use with prescription medications.
Further details and pricing information is upon request on these
Child Proof Bags, Child Resistant Bags or CREEO Bags:


Jake M Jones
120 9th Ave., Suite A1
Longmont, CO 80501
303-532-0745 direct

Ben Garcia
303-532-2180
---
Alison Group Line of Products