The Alison Group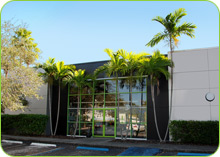 Advertising Specialties
Acrylic Drinkware
Pictures:
About: Alison has an attractive glass-like appearance which promotes beverage sales at a greater volume than glass, disposables or other reusable drinkware while lowering your operating costs. Ours is an easy transition from glass, while providing a high quality presentation and the upscale image that food service operators demand.
Shatterproof: Most clear, non glass, reusable drinkware is made of acrylic causing these products to be break resistant. The combination of technology, material, and manufacturing are what separates ours from the competition.Our products are shatterproof and will not crack, chip or lose the glass-like clarity which makes its product unique. With 50 times the impact strength of acrylic, the concerns of safety due to breakage are eliminated. Made from an exclusive blend of Polycarbonate resin, the style, price and durability are unmatched in the food industry.
Break Resistant: Made from tough, break resistant SAN provides good strength and durability. Dishwasher safe, impervious to stains and odors.
Hot & Cold: Polycarbonate and SAN are excellent insulators. This allows our products to be used for both hot and cold beverages. Condensation is dramatically reduced.
Large Savings: While initially inexpensive to purchase, disposable drinkware will prove to be costly over the course of a year. Why keep purchasing a product that can be used only once and then needs to be thrown away? Compared to glass with its ability to break, acrylic products are dishwasher safe and will continue to maintain their glass-like appearance after thousands of washes.
All jobs quoted upon request.
---
Alison Group Line of Products